Secure and Reliable Enclosed Vehicle Transportation
Our team is committed to providing you with the best possible transportation service
Our enclosed transport vehicles are fully enclosed, providing the highest level of protection for your vehicle. Our team of experienced professionals is trained to handle all types of vehicles, from classic cars to luxury sports cars, ensuring that your vehicle is treated with the utmost care and attention.
Transportation Benefits
Increased protection
Enclosed transport vehicles are fully enclosed protecting your vehicle from the elements, road debris, and other potential hazards. This increased protection is especially beneficial for valuable or rare vehicles.
Peace of mind
Provides peace of mind knowing that your valuable vehicle is being transported in a secure and safe environment. You can relax and be assured that your vehicle will arrive at its destination in the same condition as when it was loaded onto the truck.
Versatility
Transportation service can be customised to meet the specific needs and requirements of the customer. The service can be tailored to accommodate any type of vehicle, including classic cars, luxury sports cars, and high-performance vehicles.
---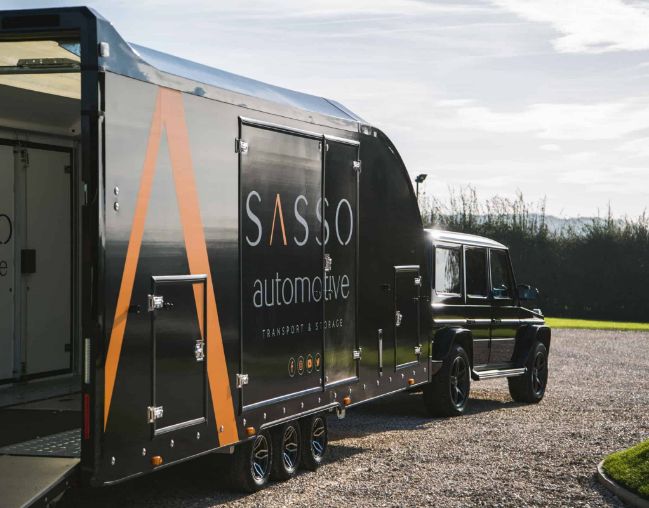 Transportation
Get a quote
Don't wait any longer to give your vehicle the care and protection it deserves. Request a personalised quote now and embark on the journey to a well-maintained, stunning vehicle that reflects your personality and passion for excellence.
Call +44 (0)1482 847771
Email sales@sassoautomotive.com